Digital Humanities Minor
ABOUT THE PROGRAM
The Undergraduate Minor in Digital Humanities is offered by the School of Arts and Sciences at the University of Pennsylvania. It has been designed for students who want to augment their disciplinary studies in the humanities or humanistic social sciences with advanced digital research techniques and in-depth engagement with theoretical, political, and practical questions raised by digital technologies.  Students from outside the humanities are also welcome to enroll in the DH minor, e.g. to add a humanities dimension to a mostly science-and-tech curriculum.
"Digital Humanities" is more of an umbrella term for a diverse range of scholarly practices than a stable, coherent field. The minor in digital humanities reflects that diversity by bringing together coursework from across the university and by allowing for multiple pathways through the program.  It is a very flexible minor that draws on faculty from many departments of the School of Arts and Sciences as well as other schools of the University and encourages students to enroll in courses outside of their major. Students minoring in digital humanities will have the opportunity to learn valuable programing and data management skills, to explore topics such as digital text analysis, digital mapping, 3D modeling, and the use of digital tools for collecting, organizing and studying material culture. Course work will also expose students to debates about the social effects of digital technologies and require them to attend lectures, workshops and other relevant events at UPenn and around Philadelphia.
PURPOSE
Once a small corner of the humanities, Digital Humanities has exerted a notable influence on literary studies, history, cultural studies, archaeology and anthropology, and has radically changed the way that many scholars conduct research and share work. As humanities fields evolve to incorporate digital tools and methods, an increasing number of scholars are finding it necessary to expand their digital understanding. While students may be able to learn specific tools and methods on their own or through their coursework, the purpose of the DH minor is to offer them a systematic program of study as well as an official credential to recognize their work and training.  Students who successfully complete the requirements of the minor will develop the insight to be both thoughtful users of technology and sophisticated critics of digital work.
STRUCTURE
The Digital Humanities Minor is designed to guide students through three tiers of courses that begin very broad and then narrow in focus.
The first tier is the broadest and is intended to make sure students understand the basics of computer programing and data management. Skills learned in this course will be used and built upon in subsequent courses.
In the second tier, students will choose two classes that will help them focus on specific methodologies. The assumption is that students will want to dive a bit deeper into those specific trajectories within digital humanities that are most applicable to their own research interests. Courses in this tier will allow them to gain practical skills in a hands-on, project based environment.
While the first two tiers are focused on skill building, the third tier of courses gives students opportunities to use the skills they have learned to conduct original research. Some courses with significant digital content will be pre-approved for the minor. However, students may also work with their instructors to develop alternative digital projects or even independent studies. The goal at this level is for students to practice integrating digital humanities practice into academic work in non-trivial and critical ways.
BENEFITS
The Digital Humanities Minor has been designed to enhance the research profile of participating students and to give them the skills needed to participate more effectively in contemporary disciplinary and interdisciplinary scholarly debates. Furthermore, participation in the minor will help students develop valuable skills that may be utilized in a variety of professional settings both in and out of academia.
Courses Offered Fall 2021
Tier 1

Computational Data Exploration
CIS -105-001
Instructor: Clayton M Greenberg
Course description:
The primary goal of this course is to introduce computational methods of interacting with data. In this course, students will be introduced to the IPython programming environment. They will learn how to gather data, store it in appropriate data structures and then either write their own functions or use libraries to analyze and then display the salient information in that data. Data will be drawn from a variety of domains, including but not limited to travel, entertainment, politics, economics, biology etc.

Introduction to Computer Programming
CIS -110-001
Instructors: Harry S Smith, Eric Noel, and Fouh Mbindi

Course description:
Introduction to Computer Programming is the first course in our series introducing students to computer science. In this class you will learn the fundamentals of computer programming in Java, with emphasis on applications in science and engineering. You will also learn about the broader field of computer science and algorithmic thinking, the fundamental approach that computer scientists take to solving problems.

Tier 2
Intro to Digital Archaeology
ANTH-362-401
Instructor: Jason Herrmann

Course description:
Digital tools have permeated every aspect of archaeology, from data collection to publication, requiring that archaeologists become familiar with a broad range of computer-based methods and acquire new skill sets. Students in this course will be exposed to the broad spectrum of digital approaches in archaeology with an emphasis on fieldwork, through a survey of current literature and applied learning opportunities that focus on African American mortuary landscapes of greater Philadelphia. As an Academically Based Community Service (ABCS) course, we will work with stakeholders from cemetery companies, historic preservation advocacy groups, and members of the African Methodist Episcopal Church to collect data from three field sites. We will then use these data to reconstruct the original plans, untangle site taphonomy, and assess our results for each site. Our results will be examined within the broader constellation of threatened and lost African American burial grounds and our interpretations will be shared with community stakeholders using digital storytelling techniques. This course can count toward the minor in Digital Humanities, minor in Archaeological Science and the Graduate Certificate in Archaeological Science.

Crosslistings:
CLST-362-401
CLST-562-401
ANTH-562-401
NELC-362-401
AAMW-562-401

Art, Design and Digital Culture
DSGN-264-401
Instructor: Jacob S Rivkin

Course description:
This course is an introduction to the fundamental perception, representation, aesthetics, and design that shape today's visual culture. It addresses the way artists and designers create images; design with analog and digital tools; communicate, exchange, and express meaning over a broad range of media; and find their voices within the fabric of contemporary art, design, and visual culture. Emphasis is placed on building an extended form of visual literacy by studying and making images using a variety of representation techniques; learning to organize and structure two-dimensional and three-dimensional space, and designing with time-based and procedural media. Students learn to develop an individual style of idea-generation, experimentation, iteration, and critique as part of their creative and critical responses to visual culture. If you need registering for a closed section, please email the department at fnarug@design.upenn.edu
Introduction to Data Science
PSCI-107-201
Instructor: Recitation

Course description:
Understanding and interpreting large, quantitative data sets is increasingly central in political and social science. Whether one seeks to understand political communication, international trade, inter-group conflict, or other issues, the availability of large quantities of digital data has revolutionized the study of politics. Nonetheless, most data-related courses focus on statistical estimation, rather than on the related but distinctive problems of data acquisition, management and visualization--in a term, data science. This course addresses that imbalance by focusing squarely on data science. Leaving this course, students will be able to acquire, format, analyze, and visualize various types of political data using the statistical programming language R. This course is not a statistics class, but it will increase the capacity of students to thrive in future statistics classes. While no background in statistics or political science is required, students are expected to be generally familiar with contemporary computing environments (e.g. know how to use a computer) and have a willingness to learn a variety of data science tools. You are encouraged (but certainly not required) to register for both this course and PSCI 338 at the same time, as the courses cover distinct, but complimentary material.

Tier 3
Rx/Museum (Spiegel-Wilks Seminar: Barnes Curatorial Seminar)
ARTH-305-401
Instructors Aaron Levy

Course description:
Topic varies from semester to semester. For the Fall 2021 semester, the topic will be: Rx/Museum: Barnes Foundation Curatorial Seminar. This Spiegel-Wilks Curatorial Seminar is offered in collaboration with the Barnes Foundation. Students will be provided with an immersion in curatorial and museum studies and will have the opportunity to interact with curators, scholars, and staff at Penn and the museum, including Executive Director and President Thom Collins, who will co-teach the course. The course will meet weekly at the Barnes Foundation in a classroom inside the permanent collection. The syllabus will explore topics such as the history of the collection, Barnes' perspectives on art and education, and the cultural politics of art and institutions today. As part of the course, students will also conduct research and contribute to a digital platform, Rx/Museum, a partnership between Penn Medicine, the Barnes Foundation, the Philadelphia Museum of Art and Slought Foundation. Through a weekly 'dose' of art, the project brings the museum experience to the hospital and seeks to foster a humanistic approach to health and healing through visual art and reflective pedagogy.

Crosslistings:
ENGL-205-401
Understanding Social Networks
COMM-407-301
Instructors Sandra Gonzalez-Bailon

Course description:
Digital technologies have made communication networks ubiquitous. Networks have always been the backbone of social life: communication creates channels for information diffusion that connect us and expose us to the behavior of others. Social media have made those networks more prevalent and central to everything that we see and do. This course will teach you how to map networks and analyze their structure through hands-on lab sessions. We will study the building blocks that make networks operate as they do, and uncover why small changes in the structure of ties can lead to big differences in how networks behave. The goal of this course is to give you the tools to understand why networks are so consequential in this digital age.
Digital Inequalities
COMM-432-301
Instructors Julia Beth Ticona

Course description:
Digital information and communication technologies are intertwined with our everyday lives, from banking, to working, and dating. They're also increasingly crucial parts of our most powerful institutions, from policing, to the welfare state, and education. This course examines the ways that these technologies combine with traditional axes of inequality like race, gender, and class in ways that may deepen social inequality. We'll consider major approaches to understanding digital inequalities and apply them to case studies of both problems and solutions. Students will learn to critically analyze policies and programs from a variety of perspectives, and to evaluate the promise of digital technologies against their potential perils.
Petrosylvania: Reckoning with Fossil Fuel
HIST-245-401
Instructor: Jared Farmer

Course description:
Fossil fuel powered the making--now the unmaking--of the modern world. As the first fossil fuel state, Pennsylvania led the United States toward an energy-intensive economy, a technological pathway with planetary consequences. The purpose of this seminar is to perform a historical accounting--and an ethical reckoning--of coal, oil, and natural gas. Specifically, students will investigate the histories and legacies of fossil fuel in connection to three entities: the Commonwealth of Pennsylvania, the City of Philadelphia, and the University of Pennsylvania. Under instructor guidance, students will do original research, some of it online, much the rest of it in archives, on and off campus, in and around Philadelphia. Philly-based research may also involve fieldwork. While based in historical sources and methods, this course intersects with business, finance, policy, environmental science, environmental engineering, urban and regional planning, public health, and social justice. Student projects may take multiple forms, individual and collaborative, from traditional papers to data visualizations prepared with assistance from the Price Lab for Digital Humanities. Through their research, students will contribute to a multi-year project that will ultimately be made available to the public.

Crosslistings:
ENVS-245-401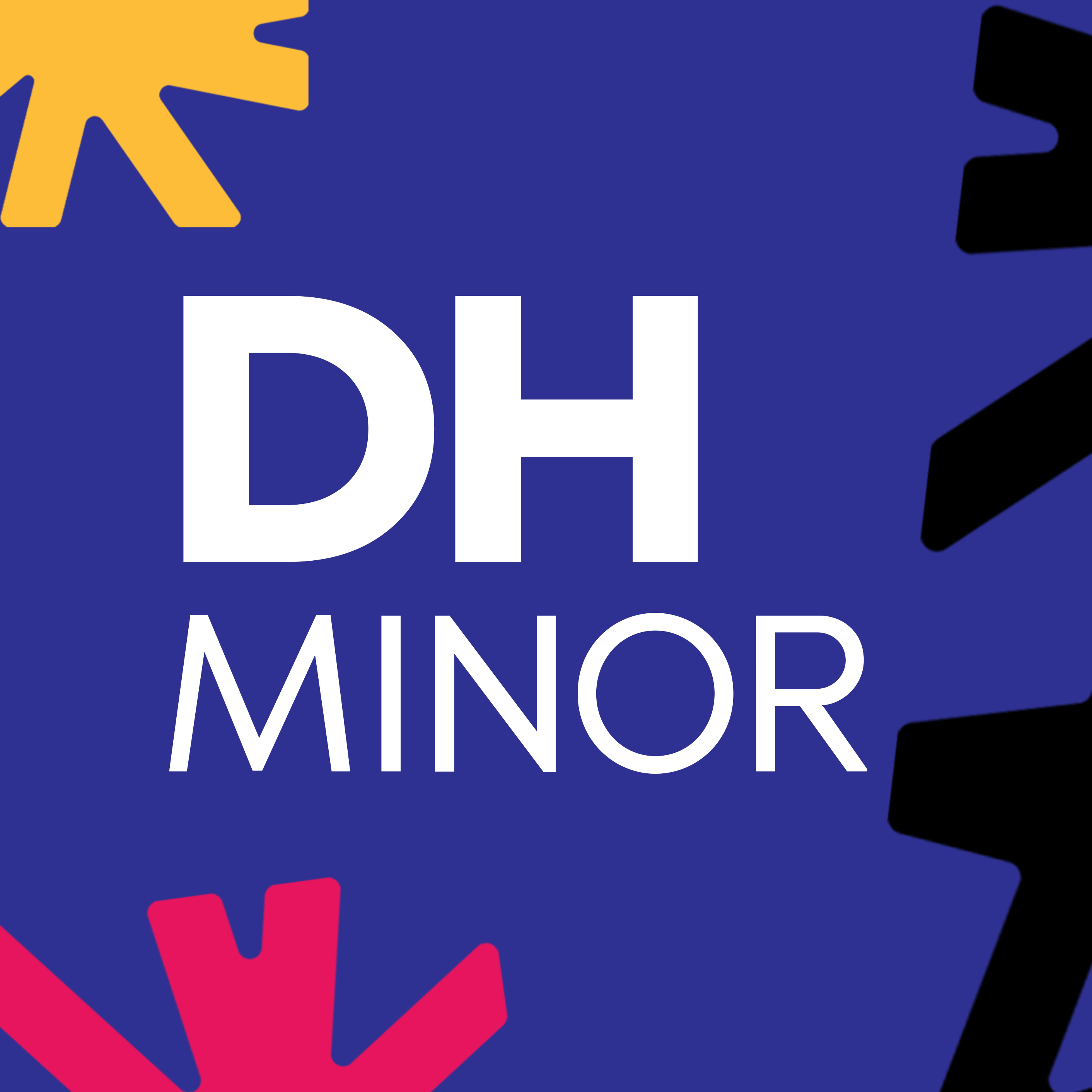 ---
The Digital Humanities Minor is directed by Stewart Varner in consultation with the Executive Committee of the Price Lab for Digital Humanities. Dr. Varner will also serve as the designated advisor for students interested in the program as well as those who have declared it. Please contact us to declare the DH Minor.

---
---
More information in the Penn Undergraduate Catalog and College of Arts and Sciences.