Digital Humanities Minor
ABOUT THE PROGRAM
The Undergraduate Minor in Digital Humanities is offered by the School of Arts and Sciences at the University of Pennsylvania. It has been designed for students who want to augment their disciplinary studies in the humanities or humanistic social sciences with advanced digital research techniques and in-depth engagement with theoretical, political, and practical questions raised by digital technologies.  Students from outside the humanities are also welcome to enroll in the DH minor, e.g. to add a humanities dimension to a mostly science-and-tech curriculum.
"Digital Humanities" is more of an umbrella term for a diverse range of scholarly practices than a stable, coherent field. The minor in digital humanities reflects that diversity by bringing together coursework from across the university and by allowing for multiple pathways through the program.  It is a very flexible minor that draws on faculty from many departments of the School of Arts and Sciences as well as other schools of the University and encourages students to enroll in courses outside of their major. Students minoring in digital humanities will have the opportunity to learn valuable programing and data management skills, to explore topics such as digital text analysis, digital mapping, 3D modeling, and the use of digital tools for collecting, organizing and studying material culture. Course work will also expose students to debates about the social effects of digital technologies and require them to attend lectures, workshops and other relevant events at UPenn and around Philadelphia.
PURPOSE
Once a small corner of the humanities, Digital Humanities has exerted a notable influence on literary studies, history, cultural studies, archaeology and anthropology, and has radically changed the way that many scholars conduct research and share work. As humanities fields evolve to incorporate digital tools and methods, an increasing number of scholars are finding it necessary to expand their digital understanding. While students may be able to learn specific tools and methods on their own or through their coursework, the purpose of the DH minor is to offer them a systematic program of study as well as an official credential to recognize their work and training.  Students who successfully complete the requirements of the minor will develop the insight to be both thoughtful users of technology and sophisticated critics of digital work.
STRUCTURE
The Digital Humanities Minor is designed to guide students through three tiers of courses that begin very broad and then narrow in focus.
The first tier is the broadest and is intended to make sure students understand the basics of computer programing and data management. Skills learned in this course will be used and built upon in subsequent courses.
In the second tier, students will choose two classes that will help them focus on specific methodologies. The assumption is that students will want to dive a bit deeper into those specific trajectories within digital humanities that are most applicable to their own research interests. Courses in this tier will allow them to gain practical skills in a hands-on, project based environment.
While the first two tiers are focused on skill building, the third tier of courses gives students opportunities to use the skills they have learned to conduct original research. Some courses with significant digital content will be pre-approved for the minor. However, students may also work with their instructors to develop alternative digital projects or even independent studies. The goal at this level is for students to practice integrating digital humanities practice into academic work in non-trivial and critical ways.
BENEFITS
The Digital Humanities Minor has been designed to enhance the research profile of participating students and to give them the skills needed to participate more effectively in contemporary disciplinary and interdisciplinary scholarly debates. Furthermore, participation in the minor will help students develop valuable skills that may be utilized in a variety of professional settings both in and out of academia.
SPRING 2021 COURSES
TIER 1
ENGL-009 / COML-009 / HIST-009 Intro to Digital Humanities (English & Varner)
CIS -110 Intro to Computer Programming
TIER 2
AAMW-562-401 / ANTH-362-401 / ANTH-562-401 / NELC-362-401 / CLST-362-401 / CLST-562-401 Intro to Digital Archaeology (Herrmann)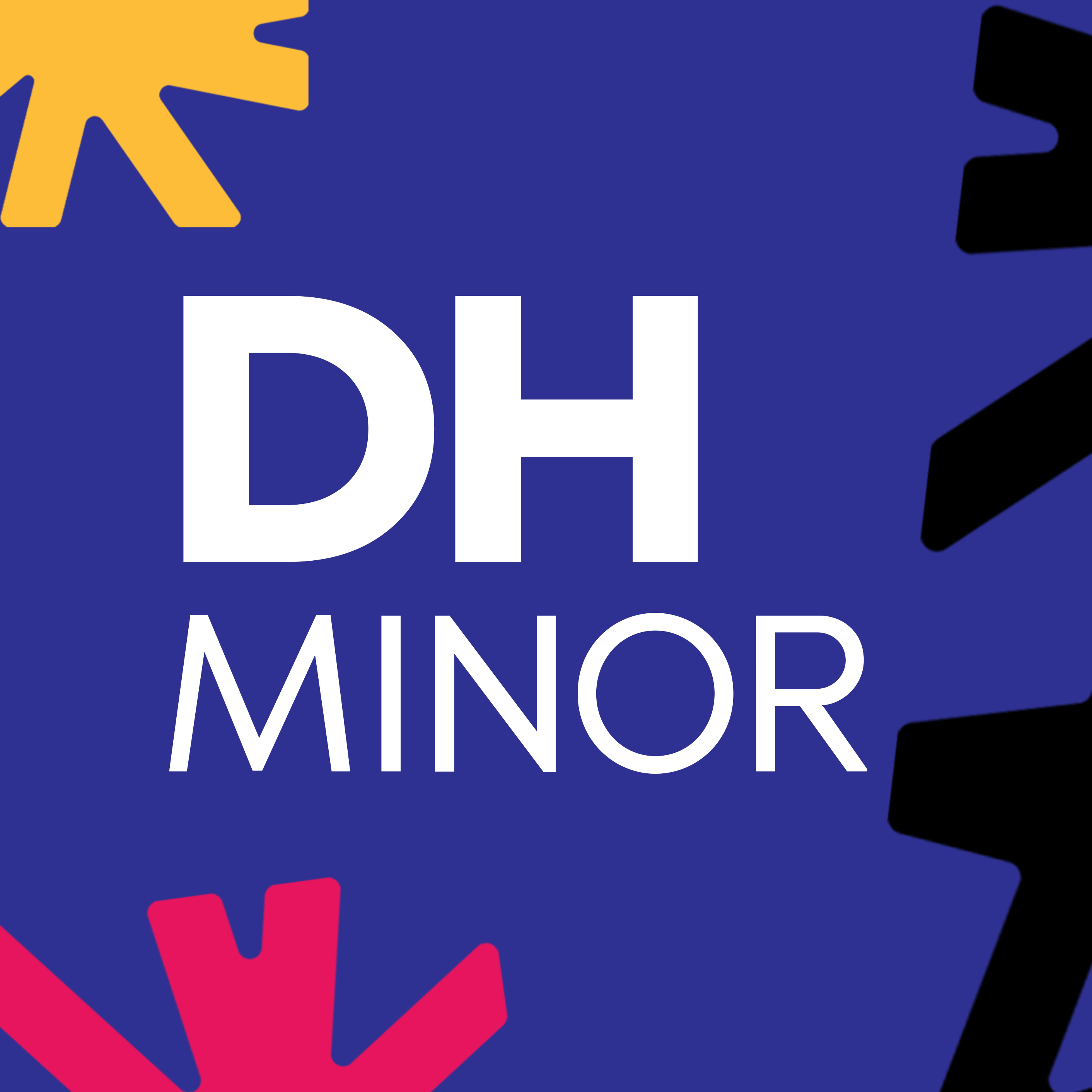 ---
The Digital Humanities Minor is directed by Stewart Varner in consultation with the Executive Committee of the Price Lab for Digital Humanities. Dr. Varner will also serve as the designated advisor for students interested in the program as well as those who have declared it. Please contact us to declare the DH Minor.

---
---
More information in the Penn Undergraduate Catalog and College of Arts and Sciences.